Cutting-Edge Surveillance Equipment
Top-of-the-line video and audio surveillance systems from Southern Cal Telecom allow you to monitor and record any activities around your commercial property.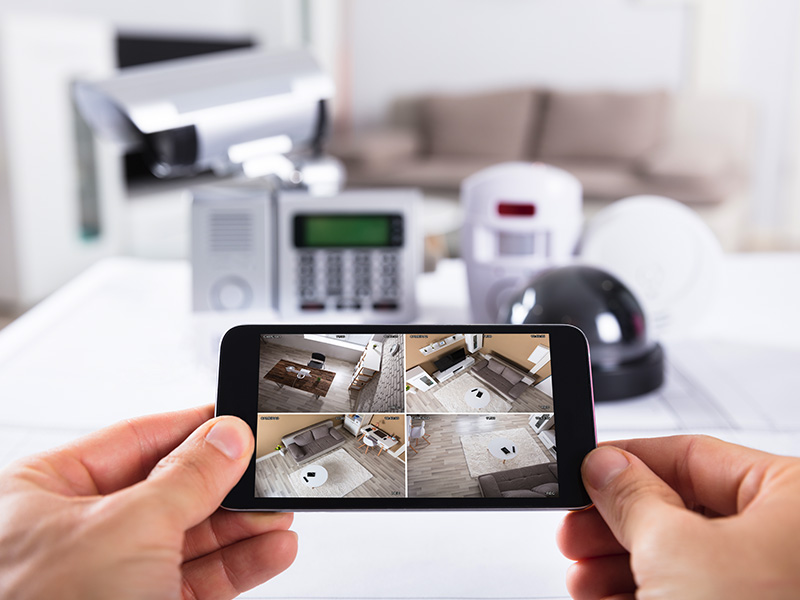 Conference Room A/V Systems
Ensure your next presentation goes off without a hitch thanks to a brand-new, high-tech audio and video system installed by Southern Cal Telecom. From PowerPoint presentations to guest speakers, you'll have the perfect A/V setup in your conference room for every occasion.
Top- Notch Audio and Video Solutions
When you choose Southern Cal Telecom , you'll get long-lasting, reliable name brand A/V equipment. All installations and services are customized for your specific company as well as current industry best practices.  We use PDA or your company network to control digital and IP-based solutions.
We specialize in Samsung's latest security camera and surveillance equipment, but we're trained and certified in servicing all models of A/V and security systems.
A Veteran-Owned Business
At Southern Cal Telecom, we are proud to be a veteran-owned business with over 25 years of experience in the telecommunications industry. Contact us for a complimentary analysis of your current video surveillance system. Remember to mention our website for 5% OFF any service.