Increase Your Data Capacity
Technology is always changing and evolving, which makes it hard for your equipment to keep up with it. The pros at Southern Cal Telecom can increase your company's data network capacity with brand new cabling systems.
All our certified cabling services are backed by a 25-year warranty, assuring that your LAN capacity speeds are exceeding the bandwidth needs of your business's existing network.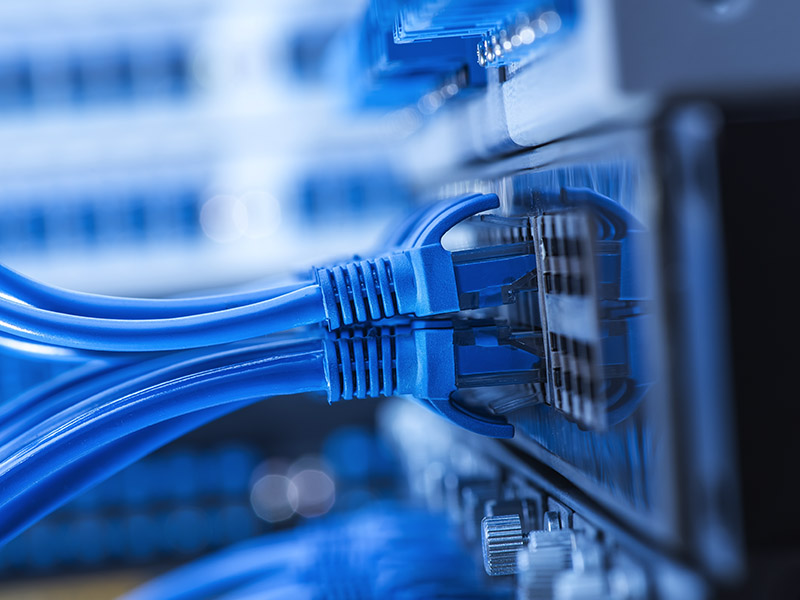 Complete Network Cabling Solutions
Audio, video, and sound systems
Coax installations
Copper systems
Data centers
Fiber optics
Local area networks (LAN)
Paging systems
Phones and networking
Surveillance systems
Voice and data systems
Wi-Fi systems
We only use the latest in high-end, name brand equipment and technology.
Certified Testing on All Data Cabling
Certified testing is available for all data cabling services, as well as capacity and speed testing of your network cables. Let the experts at Southern Cal Telecom put over 25 years of experience to work for you and your company!
Cable Removal and Recycling
Have your outdated cable technology safely and efficiently removed by Southern Cal Telecom. We can remove, recycle, and install all cabling in line with your specific building codes.