Halloween Guide for ADULTS in Southern California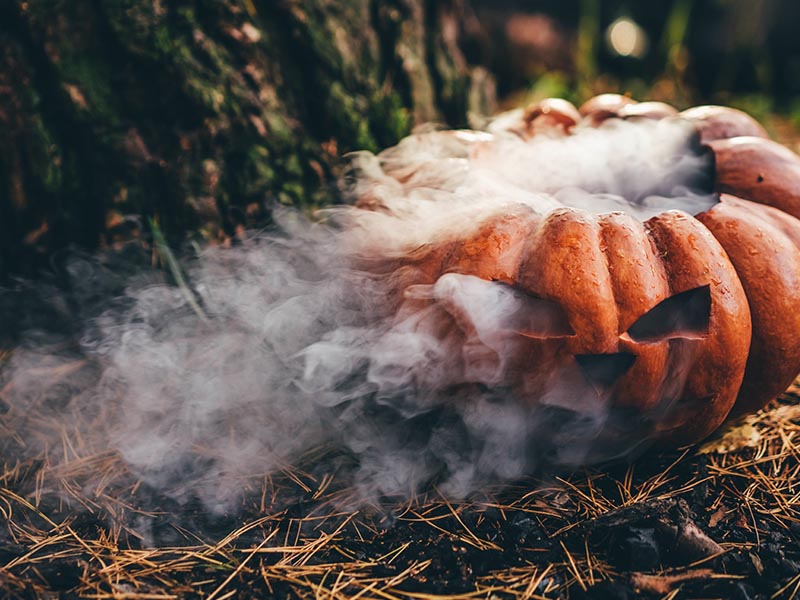 Tricks and Treats for Big Kids
When: October 13, 2023
The Secret Society returns to the Natural History Museum on the year's spookiest night—Friday, October 13. Dress in your best hauntingly glamorous costumes for this 21+ event, featuring hands-on science, music, rooftop views, craft beers and cocktails, and more.
When: Oct. 27-31, 2023
San Diego's Halloween Club Celebration is back this October with 3 days of costume insanity, DJ, live music, dining and entertainment during a self-guided party hop in downtown Gaslamp Quarter!
When: Oct. 27-28, 2023
Hosted by Funko founder Mike Becker, the festive Halloween party will take place on two nights this year at Comic-Con Museum with proceeds benefiting Comic-Con Museum and its Education Center.
When: Oct. 28, 2023
Guaranteed to be a fang-tastic evening filled with ghouls, goblins, monsters and spine chilling scares. You won't want to miss this year's Nightmare on Normal Street.
When: Oct. 28, 2023
The Haunted Mansion on the Water with Open Bar & Complimentary Apps & amazing views makes this one of San Diego's Top Rated Halloween party cruises.
When: Oct. 28, 2023
Prepare for the Halloween party cruise that will be transformed into a haunting Titanic, filled with the dead of the historic Titanic that sank years ago.
Haunted Houses and Tours
When: Ongoing
Dying to take a ride on the dark side? Join us for a spirited & entertaining tour built on stories of history, mystery and legends of San Diego's past! Travel back in time with us and learn about the spirits of notorious wild characters like gunslingers, gamblers, and ladies of the night who lived and died in San Diego.
When: Year-round
Learn the official account of Kate Morgan's 1892 visit to The Del and why her spirit never left in this 45-minute ghostly tour of the resort. Walk in Kate's footsteps after dark as you uncover the mystery of her death, other spirits who haunt the hotel and ghostly guest encounters.
When: Year-round
Embark on a thrilling adventure through San Diego's historic Gaslamp District with our Gaslamp Haunted Walking Tour. This captivating experience delves into the area's dark past, blending spine-chilling ghost stories with true crime and rich history.
When: Year-round
Dare to join our Old Town Haunted Paranormal Investigation for a hair-raising experience! Witty guides will lead you through San Diego's Old Town, unearthing ghostly tales and spine-chilling secrets with a side of laughter.
When: Sept. 28 – Oct. 31, 2023
After a successful "inaugural fear", Howl-O-Scream will once again arrive to transform the peaceful SeaWorld San Diego park you once knew into something sinister. When night falls and a carnival of horrifying creatures surrounds you, just try to put on a happy face.
When: Sept. 22 – Oct. 31, 2023
Located in San Diego's world famous Balboa Park, The Haunted Trail is a stroll through the park you will never forget. Make your way out of the eXperiment Maze before entering the mile long Trail through the grove of twisted pines and gnarled oaks.
When: Sept. 29 – Oct. 31, 2023
The Haunted Amusement Park is a HAUNTED Scare Trail set on the desolate grounds of the iconic San Diego Amusement park Marshal Scotty's Playland. The once joyful sounds of fun and laughter are now replaced with screams of terror as visitors make their way through the remnants of the carnival rides from the 1960's.
When: Oct. 7,14,21 & 28, 2023
Special evenings in October at Fort Cross will entail some seasonal spooky fun, if you dare… with Jug Band Music, Hoedown, Ghost Stories, and Haunted Hayrides.
When: Oct. 29-31, 2023
Celebrate Halloween with the ghosts of Venice on a gondala cruise through the eerie canals and spooky waterways of the Coronado Cays.
When: Year-round
Step into one of America's Most Haunted Houses and immediately feel a chill! See something out of the corner of your eye that you can't explain? Hear the sound of a ball bouncing off the wall but don't see it? This October, the Whaley House will be offering extended hours and the chance for you to have an actual paranormal encounter.
*Please note, events are subject to change and cancellation. Please confirm the event information by visiting the event website.
Credit goes to Sandiego.org for the entire article.
Meeting All of Your Telecommunication Needs
SERVING ALL OF SOUTHERN CALIFORNIA
At Southern Cal Telecom Inc., our professional staff can install, design, and maintain just the ideal system for your company. At our data and storage center, your data will always be safeguarded with the highest levels of security. Count on us for the right carrier service (VoIP and hosted PBX phone system), security and surveillance systems, and more!