What is it?
Basically- Threads is Meta's text-based Twitter rival. It is tied to your Instagram account, so you can create an account by logging in using your Instagram credentials and start learning the app. The best part of it all right now- there are no paid ads on the app.
Since the app has just recently launched, it doesn't have advanced features such as long video, direct messages and live audio rooms.
According to BBC: "It hasn't all been plain sailing for Threads though – it is not available in mainland Europe yet because of uncertainty over whether it complies with EU data privacy legislation.
Despite its problems in the EU Threads has enjoyed rapid growth. Meta, which also owns Facebook, said the app had 10 million users within the first seven hours of launch and more than 30 million by Thursday morning. Around 24 hours later, that figure had more than doubled.
It still has some way to go to catch its main rival though. At 100 million, Threads' user base stands at less than a third of the 350 million users that Twitter is believed to have.
Some Twitter users have become disenchanted since billionaire Elon Musk took over. Thousands of jobs have been cut under his ownership and he has announced a number of changes to help generate revenue at Twitter."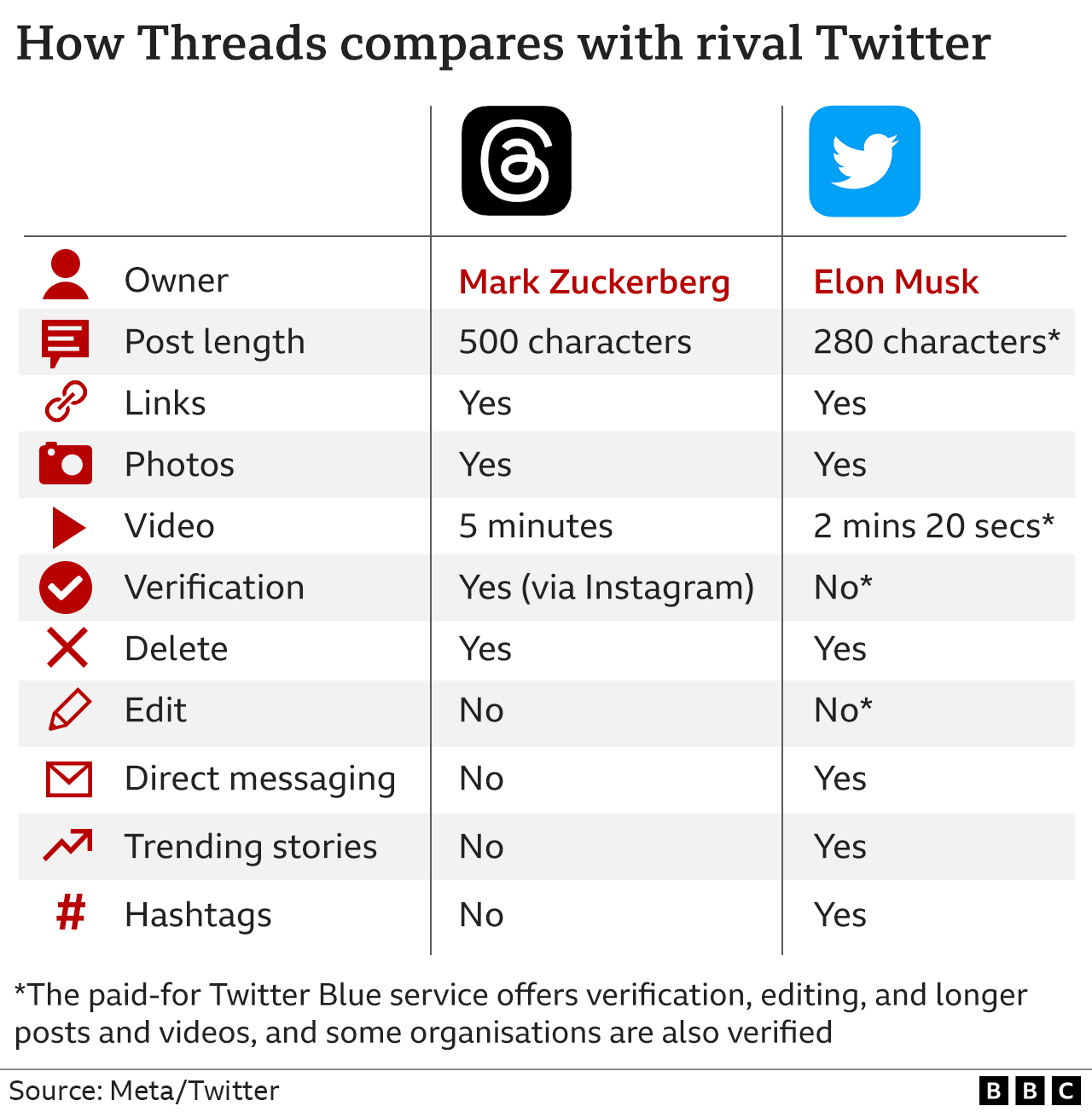 Meeting All of Your Telecommunication Needs
SERVING ALL OF SOUTHERN CALIFORNIA
At Southern Cal Telecom Inc., our professional staff can install, design, and maintain just the ideal system for your company. At our data and storage center, your data will always be safeguarded with the highest levels of security. Count on us for the right carrier service (VoIP and hosted PBX phone system), security and surveillance systems, and more!