Audio Visual and Audio Video are interchangeable when describing audio and video conferencing communication technology. Here's a little more information: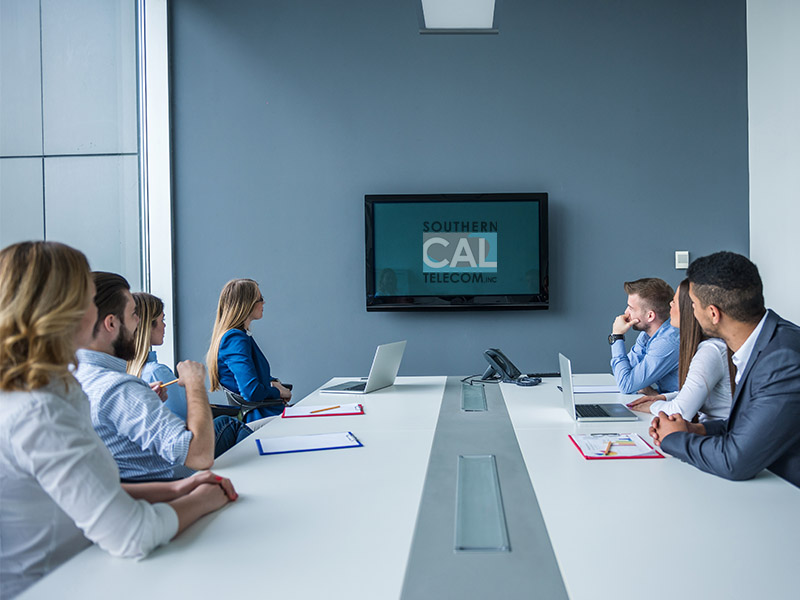 What is AV in today's world?
AV is basically hardware that is used by companies and individuals to record and transmit audio and video signals from one place to another. This technology is used every day through displays, microphones, audio speakers, and surveillance cameras. It changes just as fast as the other tech in our lives, therefore having a telecom company in your back pocket is a necessity in today's tech world.
After COVID, we became more reliant on technology to communicate about projects and work lo. Video conferencing and audio meetings were the only way to stay in touch during and have become a more efficient way to communicate. With the simple click of a button, we are now able to join together individuals across the planet to share concepts, thoughts and updates on joint ventures. With this increase in dependency on technology, the cost has become more reasonable for businesses to get and stay in touch.
Advantages
The design of AV Technology will make for the most seamless and highest quality communication experience.

You can communicate with members of your team that are anywhere, anytime!

Having a more upscale audio/visual experience gives a more positive experience for your clients/colleagues
Meeting All of Your Telecommunication Needs
SERVING ALL OF SOUTHERN CALIFORNIA
At Southern Cal Telecom Inc., our professional staff can install, design, and maintain just the ideal system for your company. At our data and storage center, your data will always be safeguarded with the highest levels of security. Count on us for the right carrier service (VoIP and hosted PBX phone system), security and surveillance systems, and more!